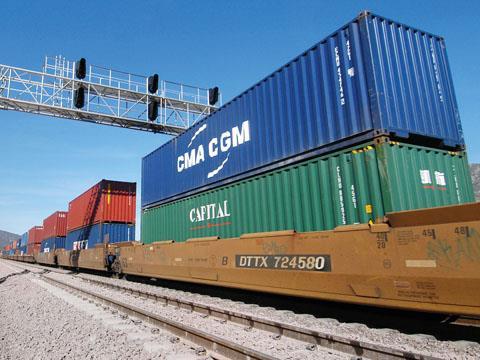 USA: The Federal Railroad Administration's Office of Research & Development announced in October that it has developed a biometric Locomotive Security System to prevent the unauthorised operation of locomotives. According to FRA, 'LSS integrates available off-the-shelf fingerprint and ID card reader technologies into a rugged enclosure for application in the harsh railroad environment.'
In addition to its security features, the administration suggests that LSS could be used to create a log-in and log-out record of drivers, identify train operators in real time and validate a driver's identity against event recorder data during accident investigations.
A prototype device has been tested for a year in the locomotive of FRA's Advanced Concept Train and further versions will be fitted to two locomotives used at the TTCI test centre in Pueblo. FRA believes that the results of its research so far suggest that the use of biometric technology in railway applications would be cost-effective, and plans to continue evaluation of the systems in revenue service.