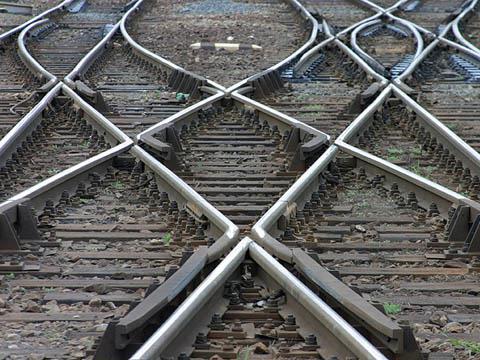 GEORGIA: President Mikheil Saakashvili outlined his vision for fast trains to cut the 360 km Tbilisi - Batumi journey from 8 h to less than 3 h on May 31. Opening a construction base in Batumi for the upgrading of GRZ's main line, he said modern transport and communications were essential to reduce unemployment and raise the quality of life, making Batumi 'the best city on the Black Sea coast'.
GRZ Director-General Irakli Ezugbaia said 'intensive works' are underway with support from France. The bulk of the project covers realigning curves, which will require 'complex engineering' in difficult terrain. Completion is planned for the end of 2012.
Contributing to the shorter journey times will be a new eight-car inter-city EMU which entered service between Batumi and Kutaisi on June 14, cutting the journey time by 1 h 20 min to 2 h 45 min. This is one of three EMUs ordered from CSR Nanjing Puzhen in August 2007 at a cost of €6m. Assembled locally by Tbilisi Electric Railway Car Repair Plant, it was hailed as the first new post-Soviet train for Georgia. The other pair are two-car EMUs destined to operate shuttle services to Tbilisi International Airport.