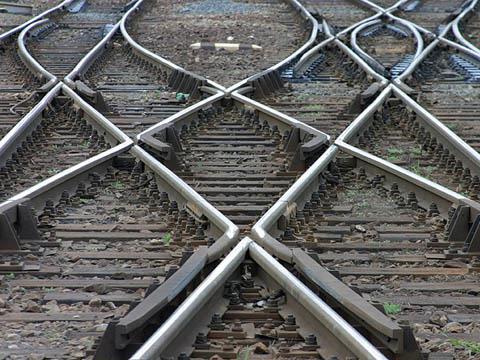 GERMANY: Whilst the past decade has seen a steady expansion of competitive tendering for the operation of regional services, Deutsche Bahn's monopoly of long-distance services has remained largely intact. Competition has been limited to a token daily InterConnex service between Leipzig, Berlin and Rostock and the locally-supported Alex inter-regional routes in Bayern, plus a few seasonal overnight services for holiday travel companies.
But the situation is about to change dramatically, with two groups announcing plans to enter the market. Both are focusing on the gaps that emerged after DB withdrew its Inter-Regio network and began converting inter-city services to ICE operation.
First out of the blocks is Locomore GmbH, which has teamed up with Railroad Development Corp and London-based entrepreneur Michael Schabas, one of the founders of former UK franchise operator GB Railways. Their new subsidiary Hamburg – Köln Express expects to launch regular services between the two eponymous cities in June 2010.
But perhaps the bigger threat comes from France, where SNCF confirmed last month that it had applied for paths in the December 2011 timetable, for an initial period of five years. Working through its majority-owned subsidiary Keolis, which is already active in the German regional market, SNCF plans to launch regular 200 km/h services between Strasbourg, Frankfurt, Erfurt, Halle, Berlin and Hamburg, using a fleet of 20 refurbished locomotive-hauled trainsets. Keolis envisages a relatively frequent service, running at 2 h or 3 h intervals. There would initially be up to eight trains/day between Hamburg and Berlin, and three or four on the Berlin – Frankfurt leg.
DB will surely not let this open challenge from its long-standing rival go unanswered. Board Member for passenger operations Ulrich Homburg is already warning of 'bloody slaughter' as the market opens up.
The latest build of multi-system ICE3MF trainsets on order from Siemens will be equipped for 1·5 kV DC operation in the south of France, with DB planning through services to and from Marseille once the first stage of LGV Rhin-Rhône opens. ICE3s already operate to Paris and Brussels, and DB is still harbouring a long-standing ambition to run through services to London via the Channel Tunnel.