EUROPE: Liberalisation of international passenger services is intended to boost customer choice, but fierce competition between rail and air could result in consolidation, says Christian Rossi.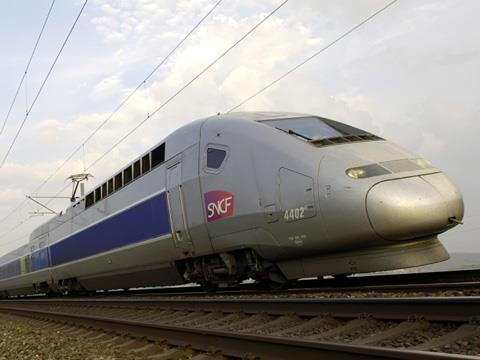 Will there be a bloodbath between rail and air operators following the liberalisation of international passenger services in 2010? That was the question posed by Christian Rossi, Managing Director of TGV Lyria, at the EuroRail 2009 conference organised by Terrapinn in Berlin on February 24.
Rossi believed the answer was yes - in part. 'The battle will start in 2010', he predicted, but not on a widespread front. 'Everyone will fight for the same routes', he forecast, highlighting a few prominent city pairs such as London - Paris, Paris - Frankfurt or Paris - Brussels - Amsterdam, and noting that DB and Air France-Veolia had reportedly expressed interest in paths through the Channel Tunnel.
Rossi said 'a lot of public investment' in high speed rail had opened up opportunities to compete with air in many more corridors. Showing how Lyria had recovered its market share on the Paris - Genève route following the entry of EasyJet in 2002, he suggested that aggressive marketing and yield management were key weapons. However, he felt that 'despite the launch of Railteam' the railway industry was 'still suffering from a national way of thinking' which did not help it to compete for international traffic.
'The airline industry is in trouble', he pointed out, with traditional national carriers being squeezed between competition from low-cost airlines on one side and rising fuel prices on the other. With many savings already made, further economies could only come at the expense of customer service.
Suggesting that rail offered advantages in terms of speed, seamless travel and environmental footprint, Rossi suggested that it was 'unavoidable that those airlines will be forced to develop their own rail strategy' to compete in certain corridors. But 'they will suffer from the same problems as rail operators do today' in terms of congested infrastructure, technical incompatibility, and long delivery times for custom-designed rolling stock.
Rossi believed airlines would do better to work in partnership with an existing rail operator. But it was 'too early to know whether the managements of both modes will be flexible enough or creative enough to implement or even think of such an alliance'.
Even without the airlines, Rossi said there was already evidence that some Railteam partners were squaring up to compete with each other, suggesting that DB and SNCF will go head-to-head in France and Germany. Whilst Italy's open-access competitor NTV is focusing on domestic high speed routes, Trenitalia's Director of Passenger Strategy Alessandro Fiorentino confirmed that FS saw 'opportunities in the international market'.
Rossi felt that some railways found it 'very difficult to master their own national networks', and it would be even more difficult for them to work internationally. 'There is a very big risk that both the traditional and new operators would lose out on the financial side', he warned, adding that 'liberalisation could be an opportunity, but it could be a threat for all operators'.
Reflecting on experience in the airline sector, he said customers had benefited from competition as prices fell, and there was a greater choice of operators, frequencies and routes. But some operators had already disappeared and others were losing money. If the same path were followed in the rail sector, the longer term could see 'a concentration in the hands of some mega-players'.
Given that infrastructure and rolling stock costs would not change radically, a triangle of 'wild competition' between low-cost carriers (air or rail), traditional railways and high speed operators could lead to 'a drastic reduction of customer service, or minor OD pairs would no longer be served'.
Christian Rossi joined the Franco-Swiss high speed train operator Lyria SAS as Managing Director in 2005, after 28 years in the airline sector with Swissair and later Swiss. He is currently in discussion with his main stakeholders at SNCF and SBB to convert TGV Lyria from a joint venture into a stand-alone company with its own operating licence.
New entrants think local
Expectations that open access competitors would emerge in the international sector were dampened by two new entrants at the EuroRail pre-conference workshop organised by Pricewaterhouse Coopers on February 23.
Outlining his company's plans to launch services between selected city pairs in Germany, Loco­more's Managing Director Carsten Carstensen said there were 'too many problems' for new operators 'to compete in international markets'. So Locomore would focus initially on domestic services, although at this stage he would not reveal which routes. Given that most new entrants in Germany competed for regional operating concessions, Carstensen accept­ed that earlier open access attempts to break into the inter-city market had largely come to nought.
Stefan Wehinger from Austria's Westbahn AG said that his business would focus on the country's 'only profitable main line' between Wien, Linz and Salzburg. Pointing to the high cost of market entry, he noted that it was 12 years after Austria liberalised its rail sector before the first open access passenger com­pany was formed. In that time 15 freight operators had taken to the tracks, of which 14 were still running.
Apart from the lack of a proper regulatory framework, Wehinger suggested that acquiring suitable rolling stock was a major issue. Westbahn had now agreed a train provision deal with Stadler for 200 km/h double-deck EMUs which are due to enter service from December 2011. These will be piggybacked on the fleet ordered by SBB for the Zürich S-Bahn to benefit from production economies. Reflecting his previous role as Passenger Director at ÖBB, Wehinger said the incumbent operator enjoyed a 96% share of the national market and 'knows how to run trains'. His plan was for Westbahn to 'keep it simple' and compete primarily on quality of service.