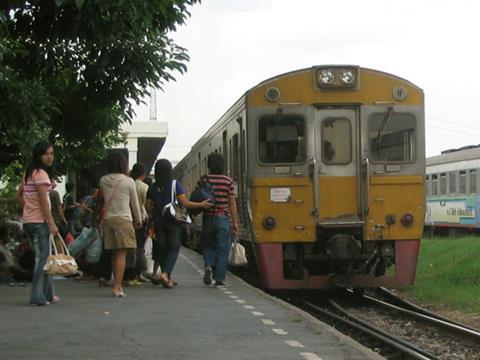 THAILAND: Railway engineering students and academics at Kasetsart University near Bangkok are to benefit from a five-year partnership with Bombardier Transportation.
Kasetsart University's Engineering Faculty is to develop a syllabus of specialist courses focused on train control systems with assistance from Bombardier's local signalling team, which numbers more than 300 staff.
Bombardier expects to take an advisory role to assist the faculty over the life of the partnership, as well as working with it to prepare and issue research papers.
More than 30 graduates of the university are employed by Bombardier in Thailand, and both parties expect this number to increase in the years ahead.
'Bombardier is our key strategic partner for development of the railway engineering programme at Kasetsart', explained Dr Thanya Kiatiwat, Dean of the Faculty of Engineering. 'Our students will benefit from Bombardier's expertise in rail transportation through on-the-job training and special lectures from experts in the field, especially on signalling and rolling stock technology. This collaboration will help us to quickly and efficiently provide engineers, technicians, and members of staff to the Thai rail industry.'