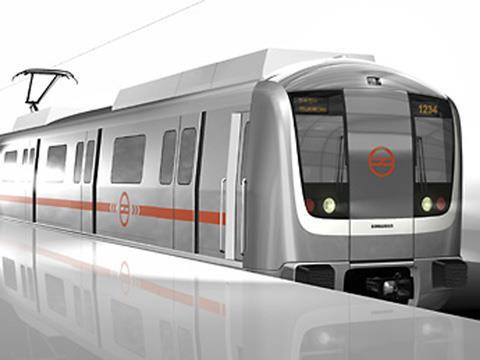 INDIA: A ceremony on November 13 marked the formal inauguration of Bombardier Transportation's €33m rolling stock manufacturing plant at Savli in the Vadodara district of Gujarat. Designed and built within 18 months, it will produce vehicles for projects in India and Southeast Asia using technology based on that at Bombardier's Görlitz plant in Germany; Bombardier says it is the first company in India to use robotic welding for rolling stock bodyshells.
'This is the second successful technology transfer initiative we have carried out in India and we have no intention of stopping here,' Bombardier Chairman Laurent Beaudoin told 350 guests at the inauguration, including representatives from the national and state governments. 'We are open to repeat similar initiatives in this vibrant market as opportunities arise.'
The plant's first order is the delivery of 424 Movia metro cars to Delhi Metro Rail Corp. The first 36 are being manufactured in Germany and the rest at Savli, where bogie production is already underway. The first cars are expected to be on the assembly lines by March.
Bombardier says it Savli is the first rolling stock plant in the country to be wholly-owned by a foreign-based global company. It is expected to create 750 direct jobs, and a further 2 000 with local suppliers.
'Given all other production and engineering activities Bombardier is involved in here, such as the propulsion systems manufacturing site and the signaling systems software engineering centre, Vadodara, encompassing Savli, becomes the only city in the world equipped to deliver all key electrical and mechanical components for the manufacturing of railway vehicles', said Rajeev Jyoti, Managing Director, India, at Bombardier Transportation. 'It has become a true railway cluster in India.'