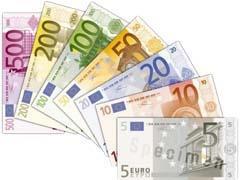 FRANCE: SNCF confirmed on November 18 that it had selected Bombardier Transportation as preferred bidder for the supply of up to 860 high-capacity double-deck electric multiple-units for regional services. Negotiations are underway with a view to the contract being signed in February 2010.
Designated Porteurs a Haute Densité, the new EMUs are intended to carry around 500 passengers each and will run in multiple up to three sets. SNCF is currently carrying around 800 000 passengers per day on TER regional services, a 40% increase since 2002, and it expects demand to quadruple by 2030.
The framework agreement covers up to 860 units worth €8bn, which would secure work at Bombardier's Crespin plant until 2016. The initial contract is expected to cover 80 sets for seven regions: Aquitaine, Bretagne, Centre, Lorraine, Nord-Pas-de-Calais, Provence-Alpes-Côte D'Azur and Rhône-Alpes, with firm options for up to 55 additional sets. Up to 200 units could be allocated to Transilien services around Paris.
The trains will be funded by the regional authorities, rather than the operator, and are expected to enter service from June 2013. The announcement follows the signing of another framework agreement on October 27 under which Alstom is to supply up to 1 000 single-deck Régiolis EMUs valued at up to €7bn for the expansion and renewal of the TER fleet.