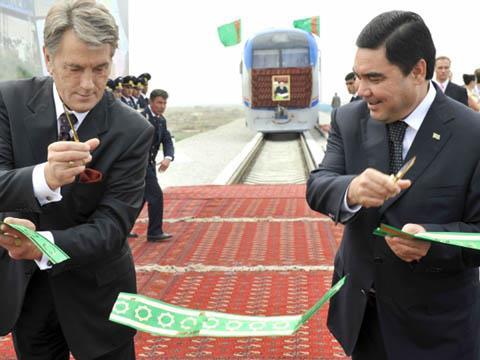 TURKMENISTAN: President Yushchenko of Ukraine joined President Berdimuhamedov to open a 1414 m bridge over the Amu Darya river between Atamyrat and Kerkichi on September 16.
The 14 spans were built by Ukranian firm Ukrtransstroy at a cost of US$123m, connecting the main rail network with lines on the right bank previously only linked to Uzbekistan.
The Turkmen leader said improved links will turn virgin land into 'a blooming oasis'.