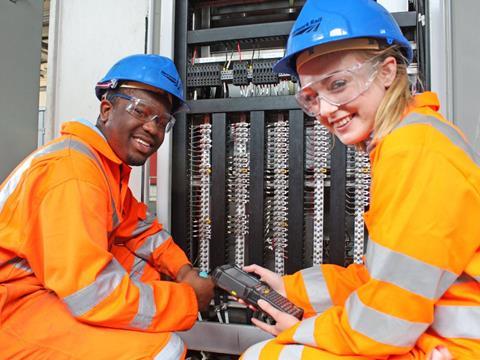 UK: Described by organisers Young Rail Professionals as a 'pioneering pan-industry initiative' intended to bring the rail industry in all its guises closer to schools, teachers, career advisors and students, the inaugural Rail Week takes place between June 27 and July 3.
Intended to celebrate the diverse and rewarding opportunities available across the sector, the week of activity aims to address the skills shortage in rail-related roles in the UK and inspire a generation of young people through a series of events, visits and talks. Rail Week will also include a widespread schools outreach programme, facilitating ambassadors to get into the classroom and deliver inspirational activities.
Having secured backing from more than 30 organisations including the Department for Transport, Transport for London and the Rail Delivery Group, YRP is now urging the industry to get involved by pledging to host events and reach out to schools, colleges and parents in their area.
'YRP and our members know first-hand that the rail sector is a great place to work, with exciting projects to get involved in, and good career prospects' said YRP Chair Sabrina Ihaddaden. 'Unfortunately, many children, parents and teachers don't realise the variety of jobs and opportunities available. We hope to change this perception during Rail Week.'
Ceremonies in Birmingham and Doncaster on May 9 marked the start of construction of the UK's National College for High Speed Rail, which will have campuses in both locations.