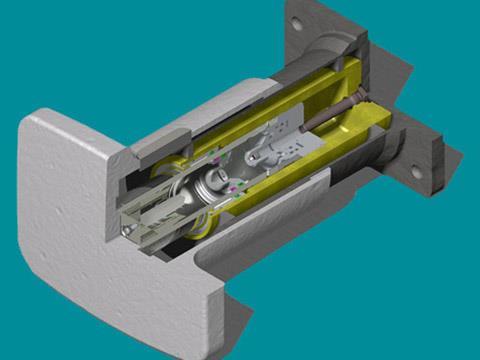 UK: Brigam Ltd has bought Oleo International from the administrators of Wagon plc, which went into administration at the end of last year. The deal includes Oleo Buffers Shanghai Co Ltd in China and Oleo Inc in the USA.
'We have been interested in acquiring Oleo for many years' said Brigam Chairman Sul Sahota. Based in Coventry in central England, Oleo International produces buffers for the rail sector and energy absorbers for lifts and cranes. It employs 102 people in the UK, and 30 in Shanghai.
'We recognise that a number of suppliers may have suffered as a result of Wagon plc going into administration but would like to thank those who have supported Oleo through the difficult administration process', said Allan Binstead, Managing Director of Oleo International. 'Oleo is a strong business due to its diverse product and geographical markets. We have a full order book for the first half of 2009 and Brigam share the same specialist engineering values as Oleo'.