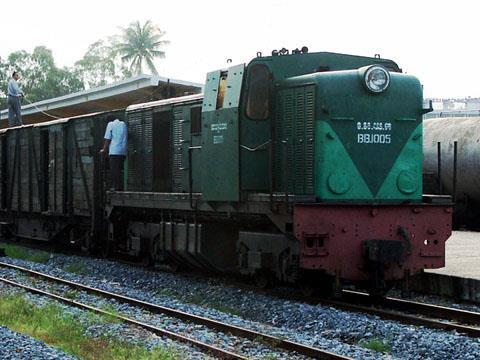 CAMBODIA: The government and a joint venture led by Toll Group signed a 30-year concession agreement covering Royal Cambodian Railways on June 12. The metre gauge rail network is to be operated by a joint venture in which the Australian group has a 55% stake, with the remaining 45% owned by Royal Group, a Cambodian conglomerate controlled by businessman Kith Meng which has finance, telecoms, property and media interests.
'The agreement is conditional upon final confirmation of investment by the international community of circa US$145m' said Paul Little, Managing Director of the Toll Group. This will be used for infrastructure upgrading and the development of a modern intermodal facility in Phnom Penh. Principal funding has been committed by the Asian Development Bank.
'As the operator of the railways, we now have a strong strategic partnership with the Government of Cambodia that will see future benefits for Toll and the Cambodian people,' said Little. 'The Cambodian government has committed in our agreement to seeing more freight transported by rail. They have acknowledged that an efficient intermodal rail and integrated logistics operation will underpin Cambodia's economic development both locally and across the Asian region.'
In the long term, Cambodian railways will form part of a planned ASEAN rail network connecting Singapore with China via Thailand, Malaysia, and Vietnam.