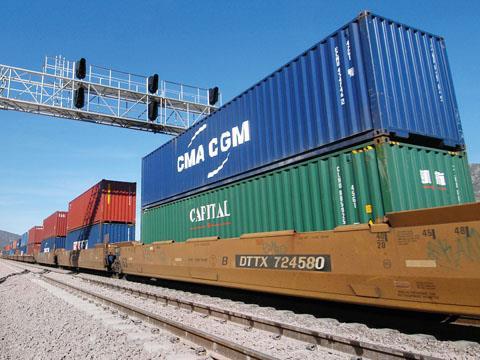 USA: Plans to re-configure five key rail corridors to improve the flow of traffic through the Chicago area are being scaled back owing to a lack of funding.
The Chicago Region Environmental & Transportation Efficiency programme was launched in 2003 as a $1·5bn public-private partnership between the Department of Transportation, state of Illinois, the city of Chicago, Metra, Amtrak and the freight railways. Small signalling and level crossing projects have been completed, but the most expensive right-of-way changes have yet to begin.
The participants have now agreed to drop part of the Central Corridor between CN's Waukesha and Chicago subdivisions, which is no longer needed as CN is re-routing traffic over the recently-acquired Elgin, Joliet & Eastern Railway.
However, much of the southern half of the Central Corridor will be retained, giving Amtrak more direct access to Chicago Union station. On September 15 the state's Department of Transportation announced it was seeking US$300m of federal stimulus funding towards 16 of the projects.