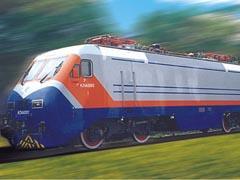 CHINA: Rolling stock manufacturer CSR has announced export sales of more than US$1·2bn for 2009, up 60% on the previous year and vastly more than the US$59m recorded in 2001.
During the past year contracts were signed with customers in countries including Australia, Guinea, Saudi Arabia, Singapore, Sri Lanka, Tunisia, Turkey, Turkmenistan and Uzbekistan. CSR said the orders were dominated by high value products including electric multiple-units and metro vehicles, emphasising that the company is now a global player on a par with the major western suppliers.
The company has used the wider financial crisis as an opportunity to acquire stakes in foreign suppliers, including an expansion of its capabilities in the field of high-power semiconductors.