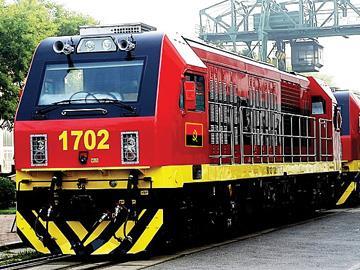 ANGOLA: CNR Dalian has delivered the first five of 15 diesel locomotives ordered last year.
Rated at 1715 kW, the 1067 mm gauge CKD8F locomotives have a top speed of 160 km/h and feature air-conditioned cabs and dust filters for use in the desert environment.
Rehabilitation of the 756 km Namibe – Menongue line was completed last month, having got underway in 2005. On June 18 a CFB passenger train reached Kunje for the first time in 30 years.