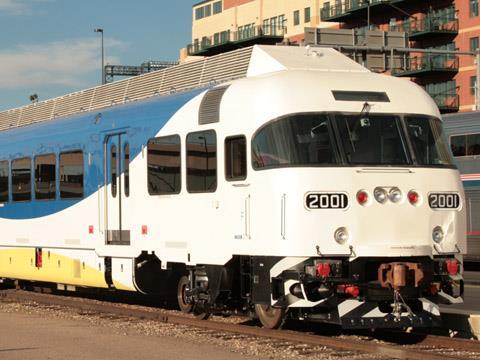 USA: Diesel multiple-unit and cruise train coach supplier Colorado Railcar Manufacturing is being liquidated, having ceased operations with effect from December 23. CRM had been the only supplier offering DMUs meeting FRA standards for mixed traffic operation and Buy America requirements.
'Colorado Railcar Manufacturing has a major liquidity problem, and its lenders have a secured position in the assets of the company', said a statement from President & CEO Larry E Salci 'The company is in the process of liquidation. The company has no employees effective December 31 2008'.
In January 2008 Portland transport operator TriMet began providing CRM with financial and engineering assistance and paying suppliers to ensure the delivery of four vehicles ordered for the WES commuter service, and it is now estimated that more than $5m has been spent above the original $17·8m price. Following the delayed delivery of the cars, WES is now due to start revenue operations on February 2.