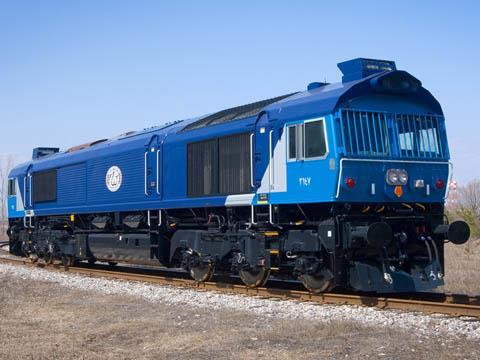 EGYPT: Commissioning has begun in Cairo of the first 15 of 40 Electro-Motive Diesel JT42CWRM locomotives being supplied to Egyptian National Railways. They are the first locomotives from the Class 66 family to be delivered to a customer outside Europe.
The JT42CWRM locomotives will be deployed on passenger routes, with EMD providing technical support to ensure the availability required to meet ENR's future motive power needs.
They have 12-cylinder 12N-710G3B engines, and EM2000 microprocessor controls which provide diagnostic information for maintenance. The cabs are air-conditioned and have easy-access emergency exit doors.
'EMD is proud to deliver one of its most reliable locomotives into service at ENR', said Albert Enste, Vice-President International Sales & Service. 'The JT42CWRM has been in service throughout Europe for over 10 years, and EMD is pleased to bring its experience with the JT42CWRM to the passenger service in Egypt.'
EMD has supplied locomotives to ENR since the 1950s, and says the state railway will have a total of 681 EMD-powered locomotives when deliveries of the current order are completed in the third quarter of the year.