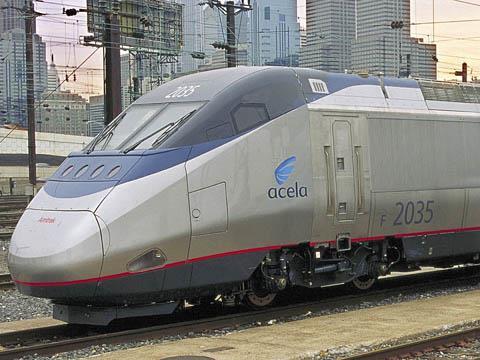 USA: The Appropriations Bill setting 2012 funding levels for several government agencies including the Department of Transportation was ratified by both houses of Congress on November 17. The budget sets out the expected level of federal support for existing inter-city rail services run by Amtrak, and outlines funds available for new rail projects.
Amtrak faces a tighter operating budget next year, reduced from $561m to $466m, but it will be allowed to increase capital spending to compensate within an overall framework of $1·4bn. Federal grants given to states to support Amtrak services in their region will continue, despite proposals tabled earlier in the year by the House Transportation & Infrastructure Committee that these be eliminated. The increase in capital funding should allow Amtrak to continue modest enhancements on the Northeast Corridor between Boston and Washington DC, including $15m for preliminary design work on the trans-Hudson Gateway tunnel to increase capacity between Seacaucus and New York Penn Station.
However, President Obama's hopes for fresh funding to launch new inter-city and high speed rail projects have been dashed. Obama had submitted a bill to Congress in February to inject up to $8bn into passenger rail services next year as part of an investment programme worth $53bn by 2018, but the budget agreement includes no money at all in 2012.
Existing funding streams mean that preparatory works for a number of projects, including California's high speed line, can continue for the time being. 'The bill marks the end of President Obama's misguided high speed rail programme, but it is not the end of American high speed rail', commented Bill Shuster, Chairman of the Railroad Subcommittee of the Transportation Committee. Its Chairman John Mica stated in New York last week that in future any high speed rail funding should be spent on raising speeds on the Northeast Corridor.
*Read John Mica's views on the development of high speed rail in the USA in the December issue of Railway Gazette International.