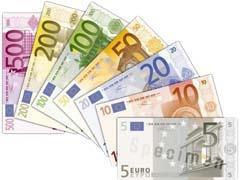 PUBLIC TRANSIT SOLUTIONS: Automotive component supplier Continental signed a contract to sell its Public Transit Solutions business to Toronto-based Constellation Software Inc on August 31, as part of a streamlining of its portfolio.
The PT business develops control equipment, on-board computers and passenger information systems for trams and buses. It had been acquired from Siemens VDO and was managed by Continental Automotive Switzerland, with a headquarters at Neuhausen in Switzerland and offices in Germany, Poland, the UK and USA.
The transaction is expected to close on September 30. PT will be renamed Trapeze ITS, and is to form an operating group within Trapeze Software, one of Constellation's six business units.
Hans-Peter Schär, former CEO of Zürich transport authority VBZ, has been appointed Managing Director of Trapeze ITS. He succeeds Chief Executive Dr Markus A Zoller, who initiated the search for a new owner where PT would be core business.
'This acquisition by Constellation represents a great opportunity for the PT business to become part of an organisation that has historically invested in the public transit sector', said Georg Sistermanns, Vice-President of Commercial Vehicles & Aftermarket at Continental.