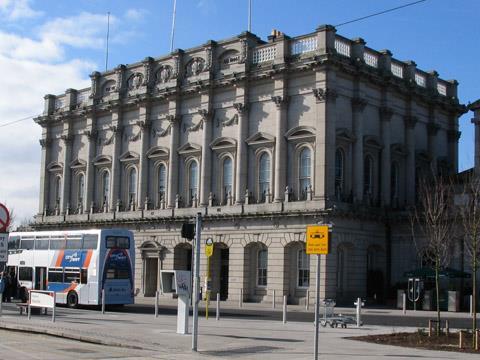 IRELAND: The first intermodal rail service to Dublin Port for six years began on August 20, with the launch of a twice-weekly service from Ballina. It is operated by Iarnród Éireann under a contract with International Warehousing & Transport, which sells space on the train.
According to IÉ, initial volumes will see close to 2 000 Dublin - Ballina lorry movements removed from the roads annually. Further expansion is envisaged by the end of the year, and IÉ said the service opens the door for other shipping companies to consider the use of rail to Dublin Port. It is the country's main lift-on/lift-off port, handling 678 000 TEU in 2008.
The IWT service joins a similar operation for DFDS from Ballina to Waterford Port, and the transport of pulpwood for Coillte from Ballina to Waterford. All rail freight services are operated on purely commercial basis.
'This is the ideal business model for rail freight, and we look forward to seeing the service expand further in the coming months;, said IÉ's General Manager, Freight, Stephen Aherne.