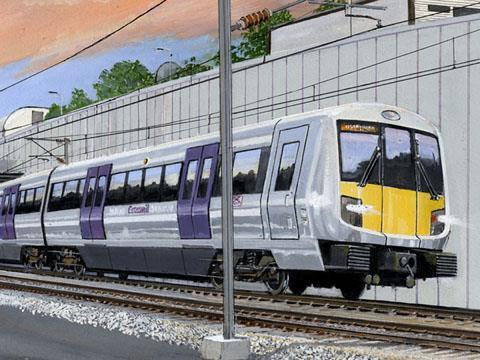 UK: A series of core funding and governance agreements paving the way for construction of the long-planned Crossrail route under London were signed on December 4 by Transport Minister Andrew Adonis and Mayor of London Boris Johnson. A parallel deal was finalised with the City of London Corporation which will contribute up to £350m towards the £15·9bn project.
As anticipated, the project development company Cross London Rail Links Ltd will become a wholly-owned subsidiary of Transport for London with effect from December 5. CLRL was previously a 50:50 joint venture between TfL and the Department of Transport.
The package included three main governance and funding agreements:
The Sponsors Agreement between DfT and Transport for London sets out the overall management, ownership and governance of the project;
The Project Development Agreement between CLRL, DfT and TfL appoints CLRL as project deliverer for Crossrail;
The Shareholders Agreement between CLRL and TfL enables CLRL to become a 100% subsidiary of TfL.
Lord Adonis described the signing of the package as 'a landmark moment in the delivery of Crossrail' which 'once again signals the commitment of businesses to this vital project. It is a hugely important scheme that will be crucial in keeping London and the rest of the country globally competitive.'
The City of London Corporation has agreed to make a direct contribution of £200m, and has guaranteed a further £50m of £150m which is being sought as contributions from local businesses. Pointing out that 'Crossrail is critical to the future of London's economy and it is essential that we continue to make major improvements to our transport infrastructure during these challenging times', Sir Michael Snyder said the corporation was 'delighted to support the funding of this vitally important new railway'.
Since the Crossrail Bill received Royal Assent on July 22, the project has been moving ahead rapidly with the appointment of new Board members, preparatory works for utlities diversion and the establishment of a special design panel for the central London stations. Tendering has also started for project management and project delivery teams, with a view to starting construction in 2010.
The current financing agreement supersedes the Heads of Terms published last year after the £15·9bn funding package was announced by the Prime Minister on October 5 2007. DfT is responsible for providing £5·6bn, with with the Mayor, via Transport for London and the Greater London Authority, contributing a further £7·7bn. Network Rail is delivering £2·3bn of works, and a £230m contribution from airport operator BAA was announced last month.
As part of the GLA/TfL share, £300m is to be raised through developer contributions. A Business Rate Supplement levied on London largest businesses will support £3·5bn of funding, and the government introduced legislation on December 4 to enable this.
Crossrail's 21 km twin-bored tunnels under central London will link existing lines to Maidenhead and Heathrow in the west with routes to Shenfield and Abbey Wood in the east, creating a high-capacity corridor totalling 118 route-km. Accommodating up to 24 trains/h, it is expected to boost rail capacity in the capital by around 10% when it opens in 2017.