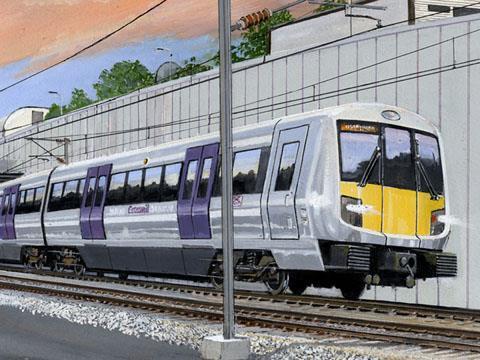 A BILL to authorise construction of the east-west Crossrail Line 1 under central London was introduced to Parliament on February 22. Unlike an earlier private bill that failed in May 1994, the new hybrid bill is backed by the government.
Transport Secretary Alistair Darling told MPs 'the case for Crossrail is clear and the government has long said that it is committed to the scheme'. Promoter Cross London Rail Links, owned 50:50 by the Department for Transport and Transport for London, puts the cost of the scheme at £10·3bn, although there is still a £3bn gap in the current financing package.
The bill seeks powers to bore tunnels from Royal Oak, west of Paddington, to Pudding Mill Lane, near Stratford, where Crossrail joins the Great Eastern Main Line from Liverpool Street to Shenfield, plus a branch from Whitechapel under the Thames to join Network Rail's North Kent Line at Plumstead. Powers are also sought for another flyover at Airport Jcn to reduce conflicting moves on the Heathrow Airport branch.