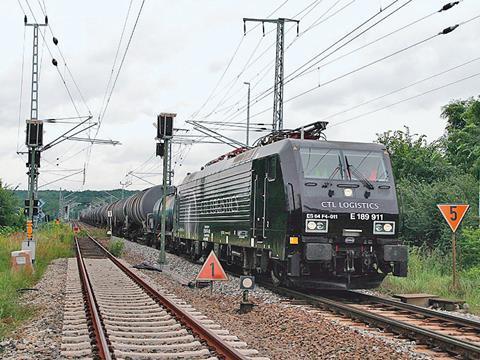 POLAND: Open access rail freight operator CTL Logistics is to restructure its cross-border operations from December 1, in a bid to boost its share of the rail freight market between Germany, Russia, Ukraine and Belarus.
CTL Logistics President Krzysztof Sędzikowski announced on October 15 that the company wants to become a 'viable alternative' to DB Schenker in the long-haul sector. 'In the first half-year of 2009 our share of the Polish-German rail freight market reached 19% and we are targeting a 30% market share in 2012', he said.
At present CTL Group operates through two national subsidiaries, CTL Express in Poland and CTL GmbH in Germany, but says that this imposes operational limitations aligned with the geographical borders. From December, the company will change to a hub-and-spoke model, with local operations in each country connected by a regular cross-border shuttle service.
Operations Director Mariusz Mik says CTL will run 'at least four trains per day' between its hubs at Cottbus and Czerwiensk, depending on demand. This will provide a higher frequency of service, whilst allowing the group to handle single wagonloads and small blocks of wagons on its international flows. He also believes the new arrangements will also improve the quality of domestic operations.
CTL believes that centralising cross-border train dispatching will avoid typical border problems such as poor communications, whilst facilitating continuous train tracking. It should also improve asset utilisation and reduce transit times. Production planning and operational management will be centralised in Berlin.
Within Germany, CTL plans to focus on similar market segments as in Poland: fuels, chemicals, coal, coke and minerals as well as intermodal. During 2008-09 the company saw a 30% increase in tonnage in the Polish domestic sector, where it now has a 10% market share. Vice-President, Marketing, Artur Pielech believes a similar growth is achievable in Germany. At present CTL has just 1% of the German rail freight market, but it has set a strategic goal of achieving a 5% market share by 2012.