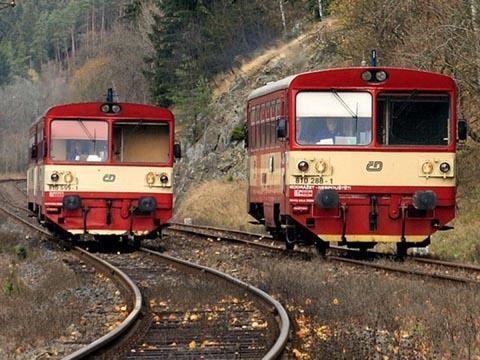 CZECH REPUBLIC: On January 9 the government approved in principle the Ministry of Transport's plans to hive off the passenger division of Czech Railways as a wholly-owned subsidiary company. The Ministry will complete detailed studies by the end of October, and the restructuring is to be completed by the end of 2009.
The change is the next step in a three-stage process to transform state railway CD into a holding company. This is intended to clarify financial arrangements and assist the development of competition in the passenger sector.
An initial attempt at restructuring CD was scrapped in the 1990s, but a revised model saw the infrastructure vested in SZDC in 2003. Ancillary activities such as travel and advertising agencies were also spun off. The second phase of reform was completed with the establishment of CD Cargo last December (RG 12.07 p 745).
To cover losses on local and regional services CD received a subsidy of KC3·4bn from the Ministry of Transport in 2007, with a further KC4·5bn coming from regional governments. Passenger operations were cross-subsidised from freight revenues, but this has ceased with the separation of CD Cargo. The government now reimburses the cost of running IC and EC trains, previously funded from CD's annual budget.
The new arrangement will provide a further KC700m a year, leaving only the profitable Pendolino services to be operated without subsidy.
CD carried 182 million passengers in 2007, up 0·55 % on 2006. Domestic travel grew by 0·5%, while international traffic rose 1·25%.