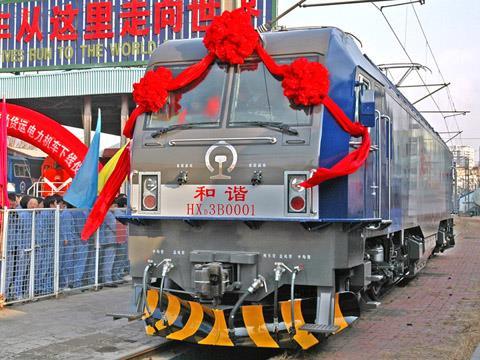 CHINA: The first of 500 powerful Co-Co electric locomotives being built by China Northern under an agreement with Bombardier was rolled out at Dalian works on December 29.
Ordered by the Ministry of Railways in February 2007 at a cost of €1·1bn, the 9·6 MW locomotives are a single unit variant of the IORE twin locomotives which Bombardier supplied for the Malmbanan iron ore line in northern Sweden.
Differences include Mitrac traction packages with water-cooled IGBT converters, and traction motors rated at 1·6 MW. Deliveries will run to 2011.