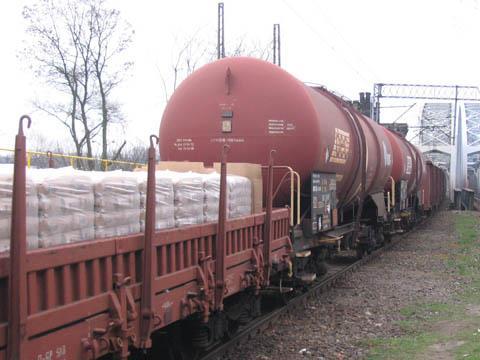 POLAND: Deutsche Bahn completed its acquisition of PCC Logistics with effect from July 21. An agreement for the purchase of Poland's largest private rail freight operator for an undisclosed price was signed in Warszawa on January 30, and the European Commission approved the deal on June 12.
Launched in 2004 as a subsidiary of the PCC petrochemicals group founded by Waldemar Preussner, PCC Logistics comprises several regional operating companies specialising in coal, chemicals, construction materials and shunting services. It has around 5 800 employees and carried 93 million tonnes of freight in 2008, when it recorded revenues of €350m and an 8% share of the Polish rail freight market.
'PCC Logistics has now become an integral part of our future-oriented logistics activities on Europe's rails', said DB Mobility Logistics AG board member Dr Karl-Friedrich Rausch. Poland is the second largest national rail market within the EU after Germany, and DB sees great potential for expanding rail-based logistics services there.
Joint services are already operating from Poland to Germany and Romania, and DB said preparations are underway for the launch of a cross-border block train concept in December. Talks are also underway with state-owned PKP Cargo to continue co-operation in the areas of wagonload and intermodal traffic.