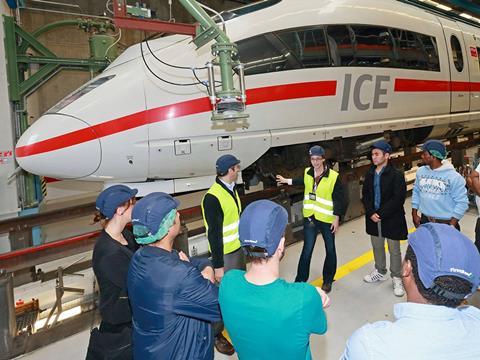 GERMANY: Deutsche Bahn has launched a railway training scheme for refugees who have previous experience of electrical engineering.
An initial group of 15 people originally from Nigeria, Eritrea, Congo, Iran, Algeria, Somalia, Syria and Tunisia have been selected for the programme, which runs for 28 months and starts with a four-month language course.
The programme has been devised by DB in collaboration with the Federal Employment Agency, the city of München and local business and education partners. If the pilot scheme proves successful, it could be expanded.
A separate scheme is providing an initial six commercial and technical training places for younger refugees without professional experience, and a further 30 places are planned.