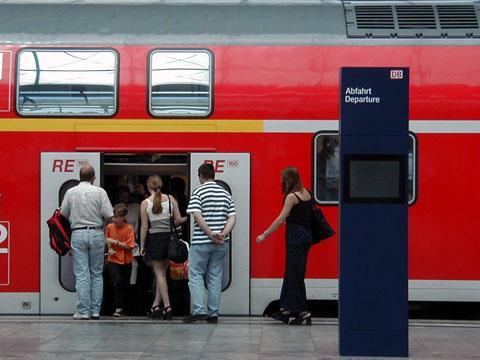 GERMANY: Bombardier Transportation is to supply DB with a further 21 double-deck coaches for use in Sachsen-Anhalt from the end of 2010. The €34m contract announced on June 24 was placed under a 2003 framework agreement which covered 298 vehicles worth €411m with options for a further 300 (RG 8.03 p481).
The latest order is for 14 intermediate and seven push-pull driving cars suitable for 160 km/h running. The driving cars will include first class accommodation with leather seats, adjustable armrests and at-seat power supplies. Indirect lighting will be fitted to improve the passenger ambience, with LEDs to minimise energy consumption.
Bombardier's Görlitz plant has delivered more than 2 000 double-deck cars to DB since 1990, and the design is also used in Denmark, Luxembourg, Poland and Israel.