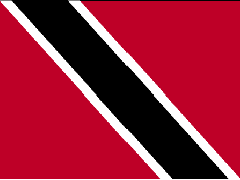 TRINIDAD & TOBAGO: WSP International confirmed on August 12 that it had been appointed as technical adviser to the national infrastructure agency Nidco during the design and construction of planned Trinidad rail network. The consultant says it will 'provide technical advice to the government as project manager' for the DBOM concession which was awarded in April to the Trinitrain consortium of Bouygues Construction, Alstom and RATP Développement (RG 5.08 p271).
According WSP Project Manager Vic Stevens, 'traffic congestion in the morning and evening peaks can last up to 4 h each way, with some people having to commute for 6 to 8 h a day while travelling only 80 km. By linking Port of Spain to the main commuter towns, the railway will be important to the future prosperity of Trinidad & Tobago'.
The government's outline concept includes a 50 km north-south line linking Port of Spain to San Fernando, and a 54 km east-west route between Port of Spain and Sangre Grande. However, we understand that these are still vague corridors; there are no route alignments, nor specifications whether the network should be heavy rail, light rail, electrified or diesel, let alone how many stations or what sort of rolling stock would be required. Whilst the consortium partners will be undertaking technical design, Nidco and WSP will be responsible for public consultation, land acquisition and reviewing the financial aspects of the project.
Work has now started on a 20-month initial phase, which is intended to identify the routes and station sites, leading to detailed proposals for construction and operation, and the choice of rolling stock. Bouygues has brought in consultants to undertake traffic surveys and forecast patronage, although our correspondent points out that the survey began just as the local schools had broken up for the summer holidays.