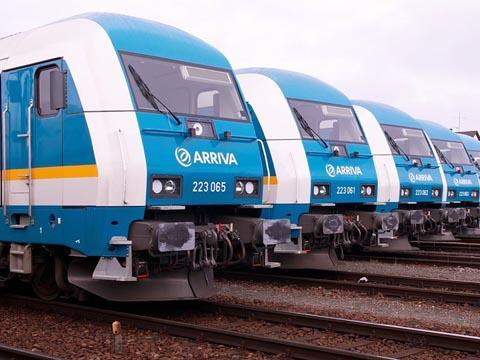 EUROPE: Deutsche Bahn announced the completion of its acquisition of Arriva on August 27, following the registration of necessary court orders.
DB UK Holding Ltd has acquired all the shares of Arriva plc, which is now its wholly-owned subsidiary. The German national railway company said it will conduct its regional passenger transport activities outside Germany under the Arriva brand.
DB said the acquisition moves its passenger transport turnover outside Germany from 'marginal' to 'a top position'; Arriva has bus and rail operations in 12 countries, with 42 000 employees and turnover of €3·8bn in 2009.
'Today is a milestone for the passenger transport division of Deutsche Bahn, as from today we offer mobility with a European dimension', said DB Chief Executive Dr Rüdiger Grube. 'Arriva will contribute circa 10% of the turnover of the DB Group. Therefore DB becomes not only a leading provider of passenger transport in Europe but it also creates substantial growth prospects from which all stakeholders will benefit: customers, tenderers, employees and the owner of DB.'
Grube added that 'despite our enthusiasm about the new growth prospects in Europe, our main focus remains the core business in our German home market'.
To comply with European Commission competition requirements, Arriva's German businesses must be divested. DB is to sell them as one package, and expects that the transaction will attract 'a high number of strategic and financial investors, who will play a significant role in the divestment process'.