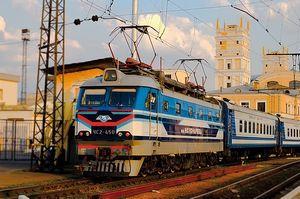 UKRAINE: The European Bank for Reconstruction & Development has announced a US$62·5m loan to fund the purchase of wagons under UZ's rolling stock renewal programme. EBRD said the loan is part of the bank's response to the global economic crisis, as the fleet modernisation could not be funded from other sources.
Since 1999 EBRD has committed almost US$240m to the Ukrainian railway sector through three separate transactions.
EBRD has supported reforms including the separation of infrastructure and operations, divestment of non-core activities, tariff policy review and the elimination of cross-subsidy of passenger services. EBRD expects the reforms to increase the role of the private sector and help to introduce competition.
The French government is providing a further €350 000 to assist with the efficient operation and maintenance of the wagons, and will recommend upgrades to UZ's wagon tracking system.