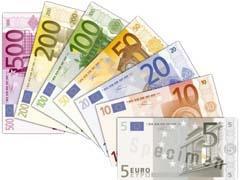 SINARA: The European Bank for Reconstruction & Development is advancing a seven-year loan of US$65m to Russian freight locomotive manufacturer Sinara Transport Machines.
This will enable the company to create a modern production plant capable of building over 500 locomotives a year, set up a service centre and continue development of new models, said Director-General Evgeni Kopein. Products will include the 2ES6 loco built at the Ural Railway Engineering Plant near Yekaterinburg.
Part of the loan will also be used to consolidate a recently acquired plant in Kaluga and refinance previous loans.
EBRD said the project aims to assist in overcoming a shortage of traction and rolling stock which is holding back the development of rail transport in Russia; according to the bank, RZD has estimated it will need 11 600 new locomotives by 2015.