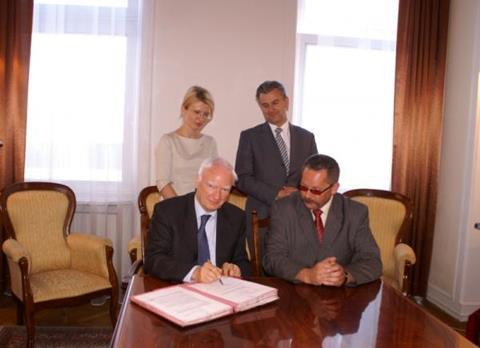 POLAND: Infrastructure manage PKP PLK signed a €400m loan agreement with the European Investment Bank on June 30. The money will fund the modernisation of the main line between Warszawa, Gdansk and Gdynia to enable trains to run at up to 200 km/h.
Current speed restrictions on the 350 km route will be eliminated, and according to EIB the upgrade will permit the future use of tilting trains. This would cut journey times between the capital and Gdansk from more than 4 h to less than 2½, making rail travel more competitive with road and air.
EIB's objective is to 'support projects that contribute to increasing the quality of life of citizens and make the European economy more competitive', said President Philippe Maystadt at the signing. 'The modernisation of one of Poland's most important railway lines will improve passenger comfort and safety with positive impacts on the environment.'
The north-south route forms part of Pan-European Corridor VI linking Gdansk, Poland's most important port, with the Czech Republic and Slovakia.