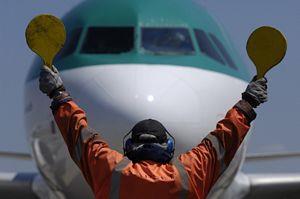 SPAIN: Tendering will begin shortly for the first phase of a €36·9m extension of the EuskoTren network to Bilbao Airport, comprising a 3·1 km double-track alignment from Matiko to La Ola with 1·9 km in tunnel. Matiko station would be rebuilt and the railway covered over, 'improving pedestrian routes and creating new leisure facilities', according to Nuria López de Guereñu, Basque regional Minister for Transport & Public Works.
The line will join EuskoTren's Deustu - Lezama route near La Ola, where a new station is to be built and track doubled as far as Sondika under the second phase of the project. Once the project is completed, journey time between Matiko and the airport would be less than 7 min.
The airport link is part of the EuskoTren XXI strategic plan for 2001-12, which will see a total of €972·8m invested in the metre-gauge network, light rail lines and the high-speed network connecting Bilbao, Vitoria and San Sebastián.
Double-tracking has been completed between Amorebieta and Euba on EuskoTren's Bilbao - San Sebastián route, the Euba - Iurreta section is out to tender and work is in progress between Iurreta and Traña. A joint venture of Exbasa Obras y Servicios and Construcciones Amenabar has been awarded a €23·9m contract to build a train maintenance facility at Lebario, freeing the Durango depot site for redevelopment.