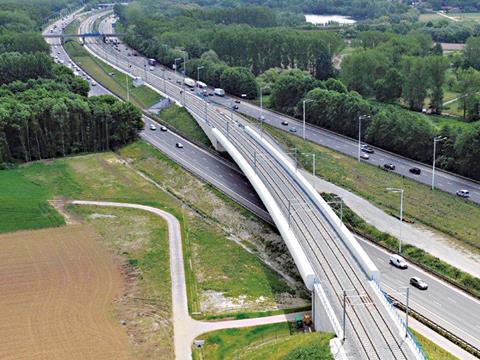 BELGIUM: Ahead of the launch of commercial services on June 10, an emergency response rehearsal simulating an onboard train fire in the Diabolo tunnels beneath Brussels Airport took place on May 24.
Attended by police, fire and ambulance crews, the rehearsal saw 300 volunteers evacuated from the train via signed exit routes and one of the six access shafts provided in the tunnels beneath the airport.
The three emergency services plus project partners Infrabel, SNCB, Securail and Brussels Airport said the test was 'satisfactory' and confirmed the robustness of the joint communications and incident control measures they had put in place.