IAF: Swiss group Speno International will have products on display both indoors and outside in Münster.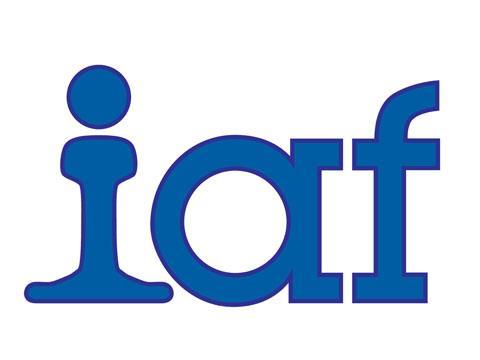 On its indoor stand, Speno International will be showing its latest rail grinding trolley and measuring equipment for the recording of longitudinal and transverse profiles and head-checks.
In the outside exhibition area, Speno will exhibit its latest switch grinder, the RR 16 MS. At 21 m in length, the design is tailored to use on switches and crossings. An onboard computer automates standard functions, relieving the operator of routine adjustments and facilitating operational decision-making.
A detection and clearance function permits grinding right up to an obstacle, and immediately beyond it. The RR 16 MS features the same grinding trolleys and measuring system as Speno's plain line grinding train, and it also includes a dust collector.
Multiple probes
Rolling contact fatigue affecting the rail surface can lead to multiple hairline cracks known as head checking. Speno's HC Grinding Scanner, to be shown on the company's indoor stand, can be used to determine the depth of the surface defect on the rail, and supplies the driver of the grinding train with data in real-time. The knowledge of the surface defect and its exact position on the transverse profile is paramount if the grinding operation is to remove an appropriate amount of metal.
Acquired data can be printed onboard immediately, allowing the operator to assess rapidly the condition of the rail surface before and after grinding. Based on a modular configuration allowing its four probes to assume different positions, the scanner provides optimum coverage of the affected zone of the transverse profile. Real-time analysis of input signals and data display on a touch-screen offer a convenient interface for the operator.
The software was developed to meet the specific requirements of a grinding train and give the driver an overall view of the condition of the rail surface. It can therefore monitor the grinding process at any time, based on the data regarding the depth of the defect and the position of the head checks on the rail profile.
Various display options may be selected to refine the analysis. The input page summarises all the information relating to the section undergoing the grinding process. The probe page is used to monitor the present distance between the probes and the rail, and display the number and depth of head checks for each metre travelled.
All the parameters are listed together on a single page. The customer is supplied with comprehensive documentation which is also easy to manage: the screen configuration, the data on the input page, as well as all the measured data are printed in colour in A4 format.