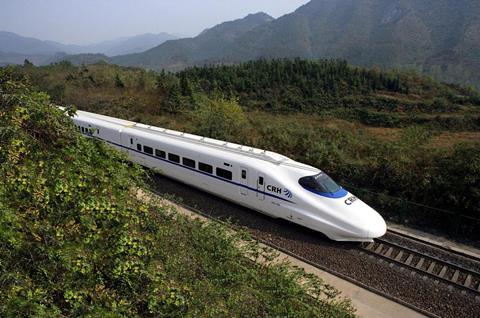 CHINA: The National Development & Reform Commission has approved construction of the 261 km Tianjin - Qinhuangdao passenger-dedicated line, a 161 km extension from Lijiang to the Shangri La area of Yunnan province, a 487 km line from Kashi to Hetian in Xinjiang, and a direct link between Xi'an and Pingliang.
Additionally, the Ministry of Railways and the government of Sichuan have agreed to accelerate the development of the province's rail network in the wake of the May 12 earthquake. Work will be brought forward on the planned Lanzhou – Chongqing passenger line and routes from Chengdu to Lanzhou and Dujiangyan, and the Mianyang – Chengdu – Leshan inter-city railway. Preparations for the Chengdu – Guiyang line, Chengdu – Kunming double-tracking and Chengdu – Xi'an passenger-dedicated line are also to be accelerated.
Three China Southern Locomotive & Rolling Stock Corp subsidiaries have received large orders under the agreement. CSR Ziyang will build 500 HX electric locomotives, CSR Meishan will produce 4000 wagons and CSR Chengdu will overhaul 300 locomotives a year, providing a boost to their efforts to recover from the earthquake.
Four major projects have been launched in Fujian, the first time the province has used private finance to fund rail development. The 56 km Meizhou Bay line costing 1·32bn yuan will serve Putian, and the 18 km Kemen and 19 km Jiangyin lines will improve access to ports on the Taiwan Strait. The 1·2bn yuan Xiamen West station will feature traditional 'swallow tail' architectural details.