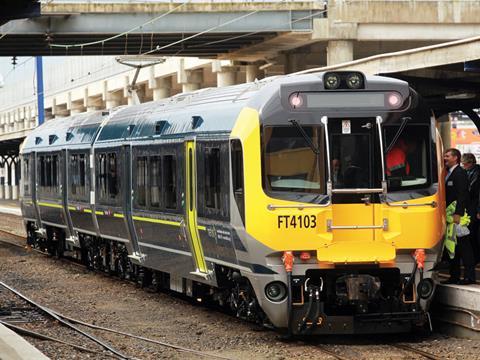 NEW ZEALAND: Faiveley Transport has won a contract to supply brake controls, bogie brakes and air generation equipment for 45 two-car EMUs which are being built by a consortium of Hyundai Rotem and Mitsui for use on Metlink suburban services in Wellington.
Called 'Matangi' from a Maori word for 'wind', the 1 067 mm gauge EMUs will replace 33 ageing English Electric trains and provide capacity for future growth in demand. Deliveries will start in April 2009 and be completed in early 2010.
Faiveley said the brake contract was a key step 'in building a strong relationship with Hyundai Rotem, a fast-growing car builder'.
Faiveley and Russia's MTZ Transmash have entered into an agreement to co-operate in the design and production of locomotive and rolling stock brakes for global customers. Negotiations are underway for the formation of a joint venture to supply the Russian market.