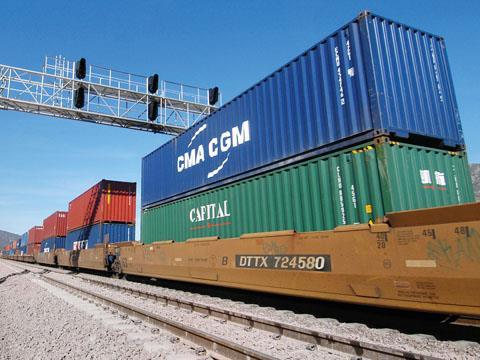 USA: Canadian National and Norfolk Southern have announced an initiative to share tracks to create a MidAmerica Corridor which will shorten their routes for traffic between Chicago, St Louis, Kentucky and Mississippi.
The plan comprises three elements. Subject to regulatory approval and the signing of definitive agreements, NS will haul CN freight between Chicago and St Louis, reducing the distance for CN shipments by 100 km and improving connections in St Louis. NS will use CN routes between St Louis and Fulton, saving 80 km, and CN will haul NS freight between Chicago and Fulton, shortening NS's Chicago - Birmingham route by 160 km.
The West Tennessee Railroad between Fulton and Corinth will be upgraded to handle heavier shipments and additional rail traffic, and a coal facility will be established at Corinth to improve connections between Illinois Basin coal producers served by CN and power stations served by NS.