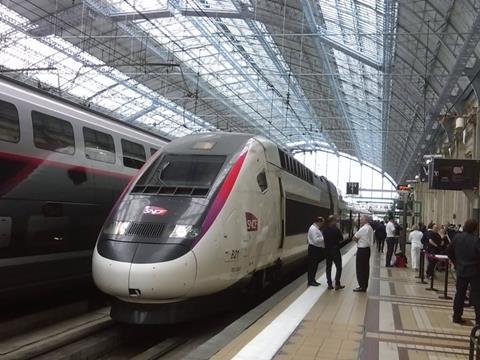 FRANCE: Construction of the 222 km high speed line from Bordeaux to Toulouse may start in two years' time. Speaking on January 21, President of the Occitanie Regional Economic, Social & Environmental Council Jean-Louis Chauzy said that that the first sod could be turned in 2022, with construction taking seven years.
Chauzy told France Bleu Occitanie that it was feasible to have the line open in 2030 'thanks to 'Father Christmas who delivered for us on December 24 rather than December 25'. This was a reference to the promulgation on December 24 2019 of legislation on transport and mobility that sets out the future direction of national policy, its main tenets being to make transport easier, cheaper and cleaner.
Crucially, the loi d'orientation des mobilités includes provision for special purpose vehicles to be set up to finance transport infrastructure projects, the precedent being the company established to fund the huge Grand Paris Express metro scheme.
Options under discussion for sourcing funds to pay for the €7bn Bordeaux – Toulouse project include a tax on office buildings and an 'ecotax'. The office tax was proposed by city authorities in Bordeaux and Toulouse and is supported by the regions of Occitanie and Nouvelle-Aquitaine; it would be used to repay a loan or loans taken out by the special purpose vehicle.
A Declaration of Public Utility for the Bordeaux – Toulouse project was granted by the Council of State in June 2016, but further progress required sources of funding to be identified.
The scheme shares 55 km of route south of Bordeaux from Saint-Médard-d'Eyrans to Bernos-Beaulac with the planned high speed line towards the Spanish border. New construction is envisaged over the 167 km from Bernos-Beaulac to Saint-Jory north of Toulouse. New stations will be located at Agen and Montauban. Maximum speed will be 320 km/h, giving a Bordeaux – Toulouse journey time of 1 h 5 min. Planners envisage a Toulouse – Paris timing of 3 h 10 min.
The new legislation also provides for a five-year programme of investment in day-to-day transport worth €13∙4bn, with priority allocated to the rail mode.