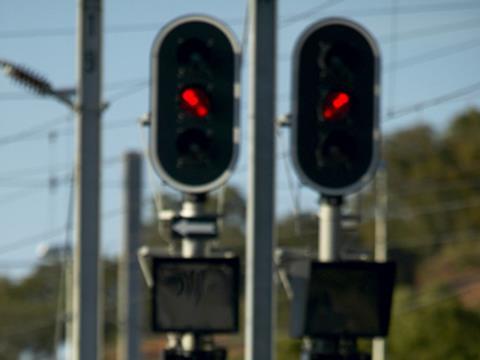 FRANCE: Infrastructure manager RFF announced on September 28 that it had awarded its first contract to install ETCS Level 1 on conventional routes to Alstom.
Due for completion by 2018, the project should see Level 1 installed on the 2 200 km that form the French sections of European freight corridors C (Antwerpen - Basel/Lyon) and D (Valencia - Budapest), which meet at Lyon and Ambérieu.
Corridor C in France comprises the route from the Luxemburg border to Lyon, as well as Dijon - Ambérieu and Metz - Basel via Strasbourg. Corridor D runs from Perpignan to Modane via Lyon, also including the route from Tarascon to Marseille.
Under the first phase of the contract, worth €7·5m, Alstom will test its Atlas 100 system on two routes in Lorraine running to the Luxemburg border, from Longuyon to Mont-Saint-Martin and from Thionville to Zoufftgen. Existing signals will be equipped with configurable LEUs enabling the transmission of signalling commands via balises.
Subsequent phases of the five-year contract, which includes one extension option, will see a total of 4 100 signals equipped with ETCS Level 1. Alstom estimates the potential market at over €100m. In order to allow time for rolling stock fitment, ETCS will at first be overlaid on RFF's balise-based KVB ATP system.