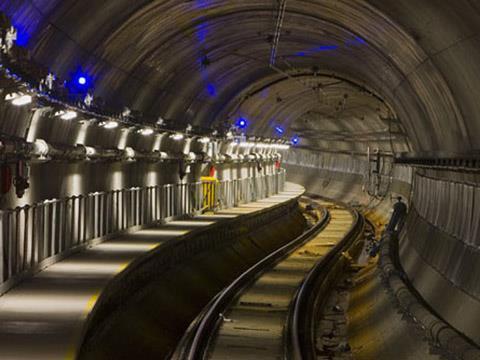 AUSTRALIA: The Epping to Chatswood rail link in the northern suburbs of Sydney opened on February 23, with New South Wales Premier Nathan Rees joining state Transport Minister David Campbell to ride the first train.
The link is currently being operated as an Epping - Chatswood shuttle, with trains every 15 min taking 17 min. Travel is free until June 8. The line will be fully integrated into CityRail's Northern Line during the second half of the year, with services running from Hornsby to Epping, then through Chatswood to the city centre, before returning to Epping via Strathfield.
The contract to build the 13 km link was awarded to a joint venture of Thiess and Hochtief in July 2002, with main works beginning that November. The line runs through twin 7·2 m diameter bored tunnels, with grade separated connections to the Main North and North Shore lines at Epping and Chatswood. There are intermediate stations at Macquarie University, Macquarie Park and North Ryde. The final cost was around A$2·3bn.
'The new rail link will deliver huge benefits for local businesses and the university', said Rees. It 'opens up two booming business and education precincts with Macquarie Park home to around 30 000 employees and the university having some 30 000 students and 2 000 staff. The rail link will continue to create jobs and stimulate the local economy at a time when business needs a good boost.'