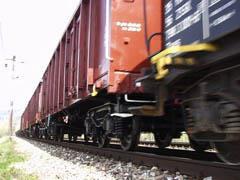 EUROPE: UIC has begun development of a standardised and secure way for the rail freight industry to exchange data. To be deployed from mid-2010, the software is intended to make rail more competitive by improving the reliability of journey times and the provision of shipment information.
On December 17 the European Commission announced it would provide UIC with €780 000 in development funding through the Technical Specification for Interoperability for Telematics for Freight programme. UIC is acting on behalf of the TAF-TSI Common Components Group, which was formed by private stakeholders as a neutral organisation to finance, develop and manage the programme.
'This public-private partnership represents a firm commitment from both the EU and the rail professional sector to implement the TAF-TSI. It is a vital action in promoting international transport of goods by rail', said Jan Sundling, Chairman of TAF-TSI deployment.