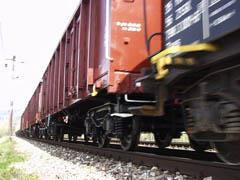 SPAIN: Development Minister Magdalena Álvarez has presented the cabinet with a €4·72bn development plan to make rail freight more competitive. The plan's key objective is to create a basic freight network to improve service reliabilty, linking terminals that will be open to traffic 24 h a day, 365 days a year.
The plan allocates €1·1bn to freight upgrades in corridors where passenger traffic has largely moved to high speed lines, and €2·89bn for other work on the conventional network to increase capacity by segregating freight from suburban passenger trains, including the construction of new alignments.
Improving connections with major ports has been allocated €240m, while €519m is to be invested in rolling stock.