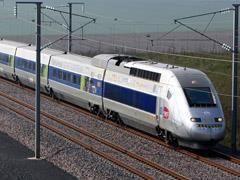 FRANCE: Secretary of State for Transport Dominique Bussereau presented a bill to cabinet on September 10 paving the way for the establishment of an independent rail regulator. Intended to ensure that there is no discrimination against operators wishing to gain access to the national network, the bill is due to become law in early 2009.
It is also designed to facilitate the establishment of short line freight operators who may be contracted by infrastructure manager RFF to maintain lightly-used freight lines and provide traction services.
The Commission de Régulation des Activités Ferroviaires will consist of seven commissioners, each nominated for a term of six years. Administrative services providing legal and economics expertise will be managed by a Secretary General, and CRAF will have an annual budget of €8m with a staff of about 60.