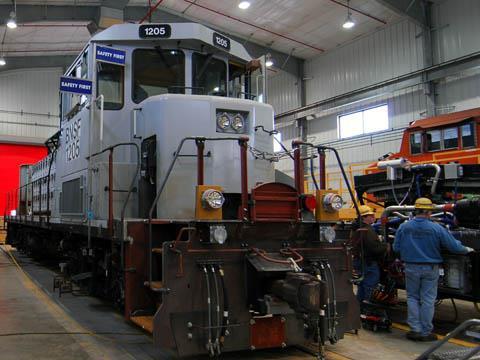 USA: BNSF has begun in-service testing of the experimental hydrogen fuel cell shunting locomotive developed in partnership with Vehicle Projects and the Department of Defense. The trials are being undertaken at the railway's yard in Commerce, California.
'As far as we know, this is the first hydrogen fuel cell locomotive in the world', said BNSF President Matt Rose. 'While it's still experimental, we are very excited to be able to take a leadership role in developing this cutting edge technology. The benefits of hydrogen are its low emissions and that it can be produced from a variety of sources.'
'The world is watching', said Governor Schwarzenegger during a visit to Commerce on January 28. 'They will be talking about it in Europe … in China and Japan'.