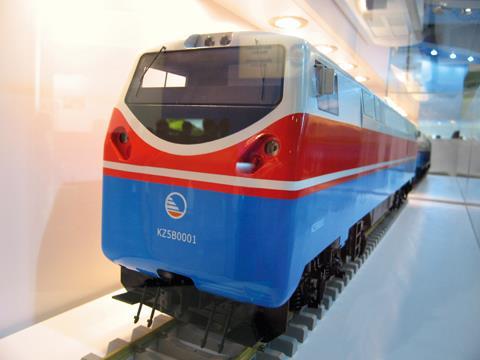 KAZAKHSTAN: GE Transportation announced the signing of two significant agreements in Kazakhstan on May 29.
The first is a 15-year contract with the JSC Lokomotiv subsidiary of state railway KTZ which covers the servicing and overhaul of 404 2TE10 locomotives which GE Transportation has modernised. GE Transportation will work with local firm Kamkor Repair Corp to provide guaranteed levels of availability.
The contract is worth almost US$500m, making it the largest service agreement that GE Transportation has signed outside North America, and its first in Kazakhstan.
The second agreement outlined in a memorandum of understanding covers investment by GE and KTZ in a locomotive assembly plant now under construction in Astana.
KTZ placed a US$650m order for 310 GE Evolution locomotives in September 2006. The first 10 were supplied from the USA and are now in service, while the remaining 300 are to be assembled in Kazakhstan from the end of this year using components manufactured at Grove City and Erie in the USA. At full capacity, the Kazakh facility would be capable of assembling 100 locomotives per year and employing more than 600 people.
'Today's announcements ensure that Kazakhstan's critical rail infrastructure remains modern and efficient in the future while expanding GE's global service base', said GE Chairman & CEO Jeff Immelt.