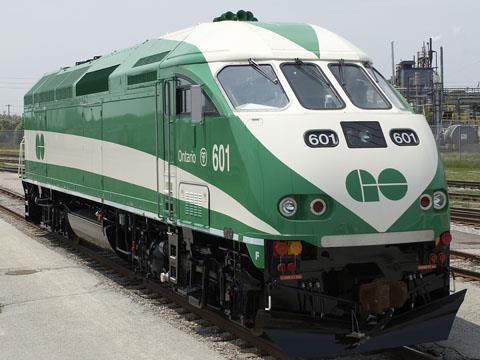 CANADA: Toronto area commuter operator GO Transit has placed a US$85m order for a further 20 MPXpress diesel locomotives.
The contract announced by the MotivePower subsidiary of Wabtec on February 10 is an option on an original order for 27 of the 3 600 hp locomotives, which are now in service.
The locomotives are to be built at MotivePower's plant in Boise, Idaho, for delivery in late 2009 and 2010.
'This order is a nice addition to our backlog and reflects our leading role in the commuter locomotive market', said Wabtec President & CEO Albert J Neupaver.