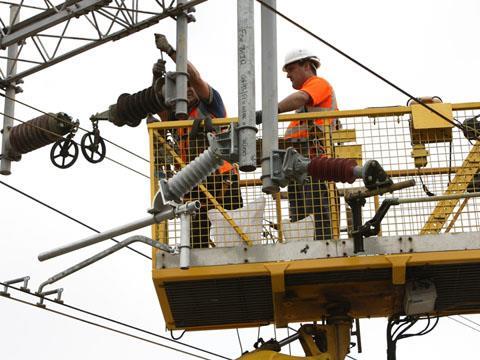 UK: Transport Secretary Andrew Adonis announced plans to electrify a further three routes in northwest England on December 14. The £200m programme builds on plans to electrify a Liverpool - Manchester route which were announced in July.
These additional routes are Huyton - Wigan (24 km), allowing electric trains to operate between Liverpool and Wigan via St Helens; Manchester - Euxton Junction (40 km), allowing electric trains to operate between Manchester and Preston via Bolton; and Preston - Blackpool North (27 km).
DfT said that along with the Great Western electrification also announced in July, the schemes will increase the proportion of electric train journeys in the UK from 60% of journeys to 67% by 2017.
'Electric trains are not only quicker, but quieter, smoother and more reliable than diesels', said Adonis. 'Electrification creates the opportunity to carry more passengers thanks to longer trains on these busy routes and to allow some 30 year old Pacer diesel trains to be retired. It also allows existing diesels to be re-deployed to provide longer trains on busy routes elsewhere.'
He said the government 'continues to assess' the case for electrifying the Midland Main Line from Bedford to Derby, Nottingham and Sheffield.