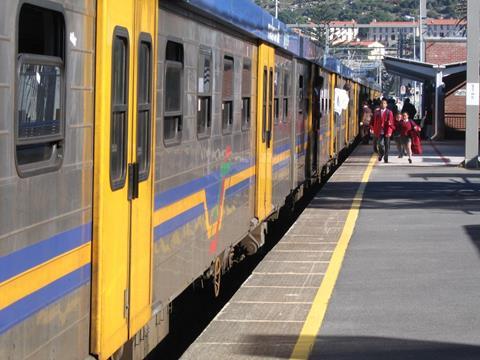 SOUTH AFRICA: Badisa Matshego was appointed as the de facto head of Passenger Rail Agency of South Africa by the national finance ministry on September 1, joining the embattled passenger operator from airport management company ACSA.
Matshego arrived as Accounting Officer following the annulment of the appointment of his predecessor Bongisizwe Mpondo as Prasa Administrator by the Western Cape High Court on August 24. The court ruling also ordered Minister of Transport Fikile Mbalula to appoint a permanent management board within 60 days.
Reflecting its long-standing governance problems, Prasa has been without a permanent board since the expiry of that led by Popo Molefe in 2017. Since then, Prasa has had five interim management teams, until Mbalula dismissed the last one in December 2019 and appointed Mpondo as administrator.
Back in May, Mpondo made a series of senior management appointments as well as hiring 3 000 security staff to patrol the network. Speaking after the court ruling, Mbalula said that Matshego would have the right to review the employment of these staff. The minister also insisted that he was happy that the court had instructed the government to finalise a management team as his office was already in the process of completing the necessary appointments.
Insisting that the ministry would complete 'critical tasks and processes which will be implemented over the next two months which will ensure that Prasa is placed on a sound governance footing', Mbalula explained that his remit was 'about salvaging a national asset and positioning it such that it delivers on its mandate to transport commuters and passengers safely.'
Ridership declines again
Prasa has been dogged by challenges over recent years, encompassing governance issues, safety problems and a spate of theft and vandalism which has rendered some parts of its network inoperable for months on end.
Mbalula insists that the government is now putting in place a robust security plan, working closely with law enforcement authorities. 'Similar plans relating to accelerating the modernisation programme are afoot and we will also be making announcement on the implementation of these plans', he told local media in early September.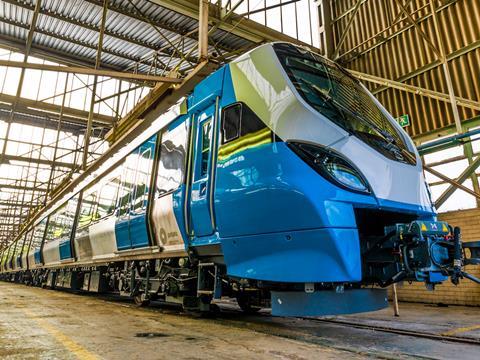 According to Prasa's 2021-23 Corporate Plan issued in May, the operator has experienced a precipitous decline in ridership in the past decade, from 645 million passenger journeys during 2008-09 to 208 million in 2018-19. At the end of the third quarter of the 2019-20 financial year, ridership was understood to be 30% down on the previous year, exacerbated by the effects of the coronavirus pandemic.
Meanwhile Prasa itself is struggling to complete core tasks, with the corporate plan acknowledging that rolling stock heavy maintenance and general overhaul activity has been in abeyance since March 2019. This means that increasing numbers of vehicles have been stored out of use in stabling sidings, many of which are prone to vandalism, thus exacerbating its ongoing problem of damage to assets.
Alstom reports that as of September 10, 40 of the 600 X'Trapolis Mega EMUs which Prasa has ordered from the Alstom-led Gibela consortium had been accepted by the operator, and 29 are in revenue service in northern Gauteng. A further 10 trains are expected to enter service on Prasas's Western Cape network before the end of the year.