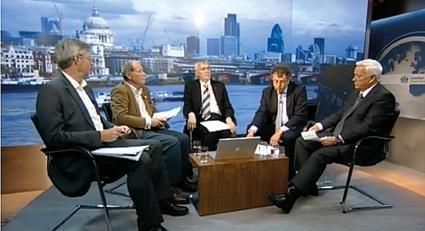 EUROPE: With demand for passenger and freight movement by rail projected to rise significantly over the coming 20 years, infrastructure managers and train operators across Europe are facing the challenge of squeezing extra capacity from busy networks and building new lines despite financial constraints.
Railway Gazette International will be holding a live debate on Wednesday November 2 at 13:00 GMT to address the capacity challenges confronting the European railway industry. Key discussion points include:
• How can we accommodate more and longer trains as economic and environmental factors drive up demand for rail?
• How much more capacity can existing assets deliver? Can new technology such as ERTMS provide more capacity cost-effectively?
• Who sets the regulatory priorities? How should we allocate capacity to freight and emerging open access operators?
• The quest for a 24/7 railway: how can we deliver renewals and enhancements in less time with less disruption?
• Where do we need to build new lines or add extra tracks, and how should these projects be managed and funded?
• How should we ensure secondary lines can accommodate more traffic at lower cost?
Moderated by Editor-in-Chief Chris Jackson, the webinar panellists include Elaine Holt, Chairman of UK inter-city operator East Coast, Lord Tony Berkeley, Chairman of the Rail Freight Group and a past President of the European Rail Freight Association, and Ted Stephens, Rail & Transit Solutions Executive at Bentley Systems.
Learn more and register for free here.